Rugby & East Nuneaton & North Central & South National NASUWT Warwickshire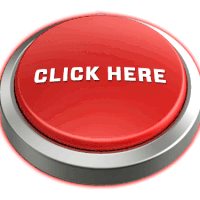 Click the link above to go to the offer
Need help?
Contact Member Support
WARWICKSHIRE SCHOOL CLOSURES click on the picture link to
find out which Warwickshire
schools are closed today.
NASUWT
Rose Hill,
Rednal,
Birmingham
B45 8RS
Tel: 0121 453 6150
Fax: 0121 457 6208
Have you moved school or home recently?
​
Please make sure you go on to the NASUWT website and update your school or home contact details.
It's really hard to keep membership
records straight if members forget to tell us!
Go to
http://www.nasuwt.org.uk/ and click on My NASUWT.
Alternatively, call the member support line on 03330 145 550
Why join us
The NASUWT is the only teachers Union to represent teachers in England, Wales, Northern Ireland and Scotland. Wherever you teach within the UK you will have the support of the NASUWT;

The NASUWT represents teachers in all educational settings, including state maintained schools, academy schools, free schools, independent schools and FE Colleges;

The NASUWT represents all teachers from student teachers and newly qualified teachers through to deputy heads and headteachers;
What we do for you
The

ONLY

Union that

SOLELY

represents Teachers in Warwickshire
West Midlands Regional Centre
Ludgate Court,
57 Water Street
Birmingham
B3 1EP
Tel: 0121 232 9400
​
Regional Organiser: Ben Cochrane
NASUWT
Rose Hill,
Rednal,
Birmingham
B45 8RS
Tel: 0121 453 6150
For help and support, including Benevolence assistance, please contact NASUWT using the details below or via the Member Support Line